Latinx Heritage Month: Recognizing and Supporting Young Hispanic Entrepreneurs
Fall, when the weather cools, days get shorter, and we dress up as our favorite characters for Halloween –taking extra care to avoid harmful uses of someone else's culture/identity. However, at the top of our 'Reasons to Love Autumn' list, is Latinx Heritage Month, also known as National Hispanic Heritage Month. Nationally observed from September 15th to October 15th, this time is for focused recognition of the contributions and influence of Latinx Americans to our history, culture, and advancement. This year we are taking the opportunity to recognize the entrepreneurial achievements of the Latinx community globally and among Sky's the Limit Entrepreneurs.
Latinx Entrepreneurship in the U.S
Hispanic-owned companies feature prominently in integral sectors such as construction, services, food and accommodation, and retail [1]. In 2019, there were 4.65 million Hispanic-owned businesses in the country [2], representing about 14% of total US businesses. As of this year, Latinx entrepreneurs are still the fastest-growing demographic of business founders.

While the observation of Hispanic Heritage began in the U.S. 53 years ago [3], and conversation around Latinx entrepreneurship has only recently made it to mainstream media, it's important to recognize the formative influence that Latinx business and commerce has had in the U.S. and around the world. Since the 16th century—at the height of Spanish colonization of the Americas, well before the United States was actually established—commerce and agriculture existed among the Indigenous natives, African slaves and European settlers. Through time and history many rich and diverse cultures have survived and been born; today we refer to this collective, inclusively, as Latinx. Latinx entrepreneurs continue to shape the culture and economy of the U.S., and the community at Sky's the Limit.
Highlighting Latinx Entrepreneurs
When people think of Selena Quintanilla, they usually think of her music, particularly her everlastingly popular song, "Bidi Bidi Bom Bom." However, the Texas-born pop star (often referred to as the "Queen of Tejano Music") was also an entrepreneur and business owner in the fashion and beauty industry. In 1994, only a year before she was tragically killed, Selena opened two stores—both named "Selena, Etc." The boutiques sold clothes, including a clothing line designed by Selena herself, in addition to offering salon services [4]; they survived until 2009.
Tatiana Gomez, Founder of Ceres Market, StL member since 2021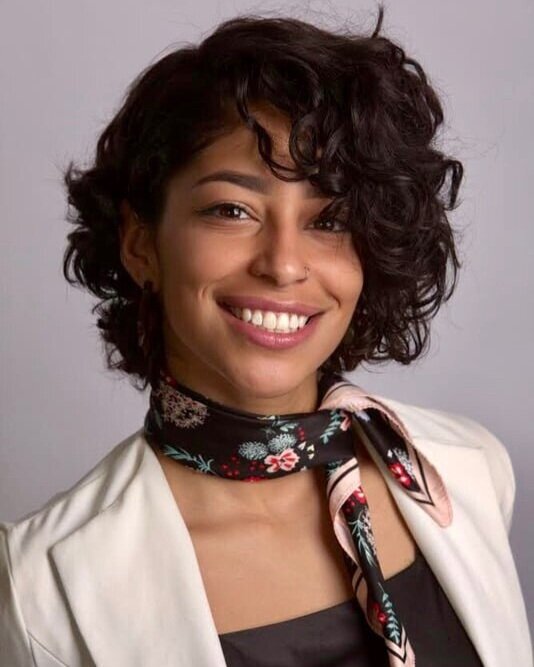 Fueled by his love for science and mathematics, Anthony (aka Tony) Jimenez founded MicroTech in 2004. The company is among the largest Hispanic-owned IT Integrators in the country [5], and has received numerous awards, including making the Washington Technology list of Top 100 Government Contractors multiple times. Jimenez himself received the Reginald F. Lewis Lifetime Achievement Award in 2016 [6]. MicroTech is also continuing to support the Latinx community by sponsoring the 34th annual Hispanic Heritage Awards [7] this year.
Keiarra Ortiz-Cedeno, Founder of Ever Arable, StL member since 2020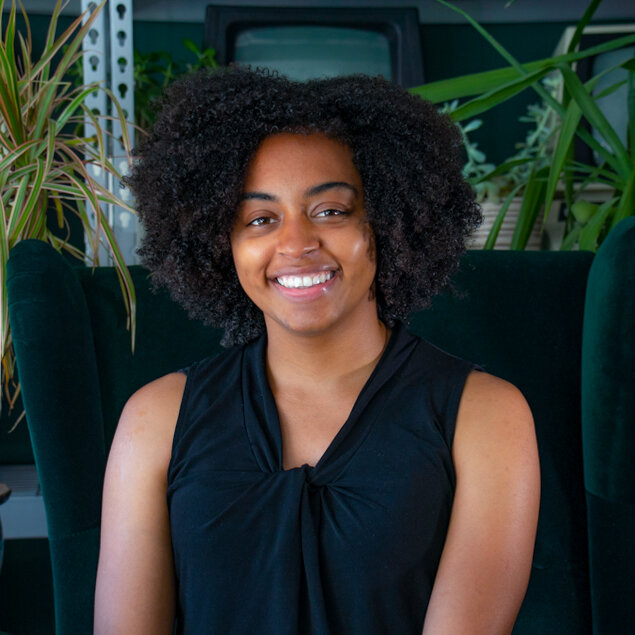 With over a quarter century of experience in journalism, Maria Hinojosa is a veteran of the media industry. She's worked for major media companies such as NPR and PBS, written two books, and is perhaps best known for her show Latino USA, of which she is the host and producer. In 2010 she founded Futuro Media [8], which "creates multimedia content for and about the new American mainstream in the service of empowering people to navigate the complexities of an increasingly diverse and connected world." Among her many awards are four Emmys.
Ovi Vásquez, Founder of OVInspires – StL member since 2019
There are so many great LatinX entrepreneurs [9] who continue to play an indispensable role in all areas of the economy. Become an StL member and join the mission: equity for Latinx entrepreneurs.
Challenges to Equity for Latinx Entrepreneurs
For many Latinx entrepreneurs, however, success is still an uphill battle. In spite of increasing representation in the economy, Stanford University's Latino Entrepreneurship Initiative (SLEI) reported that Latinx-owned businesses still show significantly lower revenue and have fewer financing opportunities [10], which negatively impacts ability to grow. As a result, many Latinx business owners are becoming discouraged and not applying for funding at all.
7This reduced growth also reflects existing economic disparities. In general, Latinx Americans tend to be less wealthy than White Americans, which means they have less capital to help get their businesses up and running [11].
Supporting Latinx Entrepreneurs
Research indicates that if Latinx-owned businesses were given the resources and opportunity to grow, these businesses would add over $1 trillion to the US economy[12]—not to mention all the new jobs eventually created. The bottom line is that if Latinx businesses are thriving, everyone else is, too.
For Latinx entrepreneurs looking to start or expand their businesses, Sky's the Limit can provide vital support in the form of social and economic capital. Whether starting from scratch or looking for a boost to launch 🚀 a business to the next level, we help young Latinx entrepreneurs, all 👏🏾 year 👏🏾 round 👏🏾. At StL we match entrepreneurs with Volunteer Mentors, provide grants and other funding opportunities, in addition to free templates and guides to help reach those big business milestones.
What is Sky's The Limit?
Sky's the Limit is a nonprofit organization that is committed to helping members of the LatinX community and other underrepresented minorities succeed. We provide invaluable resources for entrepreneurs, including Economic Capital in the form of business funding and Social Capital via one-on-one mentors who can guide entrepreneurs through the difficulties of starting a business. If you are an entrepreneur looking for capital or other resources, sign-up today to join the Sky's the Limit community!